VIP GUEST PROGRAM EXCLUSIVELY FOR EAST BANK CLUB MANAGEMENT, STAFF AND AFFILIATES:
USE CODE EBCVIP
Exclusive Offer for East Bank Club managers and all team members, trainers, instructors, staff.
sixty minute float sessionS discounted from $90 to $45 for EBC Team
NOW AVAILABLE AT FLOAT SIXTY SOUTH LOOP:
One of the best infrared sauna benefits is its ability to heat the body directly at a lower temperature. As the body's core temperature increases, it triggers processes such as detoxification, improved blood circulation, and stress reduction.
For athletes, this is called hyperthermic conditioning. Hyperthermic conditioning occurs when the body temperature is increased over a short period of time, just like what happens in a sauna. This type of conditioning results in improvements in athletic performance.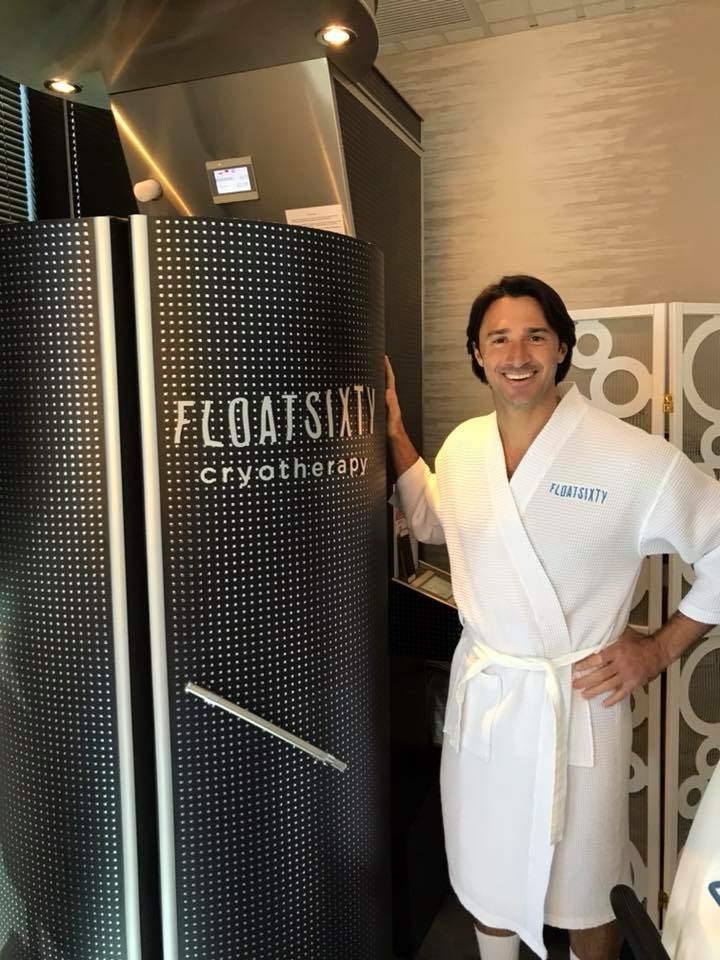 Recovery from injuries (e.g., trauma, overuse) and after-season recovery are the main purposes for cryotherapy. Recent studies confirm the anti-inflammatory, anti-analgesic, and anti-oxidant effects of this therapy by highlighting the underlying physiological responses. In addition to its therapeutic effects, whole-body cryotherapy has been demonstrated to be a preventive strategy against the deleterious effects of exercise-induced inflammation and soreness
While whole body cryotherapy is applied to the entire body, localized cryotherapy focuses on the specific areas of your skin. Local cryotherapy is used to target localized areas that are in pain or inflamed to cold temperatures between -240°F to -256°F for about 5 - 10 minutes per location.
Localized cryotherapy is used to minimize pain, promote healing, treat wounds and swelling, as well as for skin rejuvenation. We also have reports of headache alleviation. This type of cryotherapy can be applied to any specific injured part of the body such as ankles, shoulders, feet, elbows, knees, and necks.